The multiple divisions of Salvo Technologies, Inc. provide an integrated suite of technologies to serve the security and defense, medical, industrial, semiconductor, commercial, and science and technology markets. The company has grown to its current size through a combination of strategic acquisition and organic growth, with an overall focus on providing customers with a one stop shop for their technology needs. Each of the business units not only contributes best-in-class technology but also an informed and well-connected sales organization that understands the needs of its customers and how best to serve them. That level of inside knowledge informs product development at every level. At the same time, overlap among the companies allows them to function as part of an integrated supply chain and distribution channel.
Salvo Electronics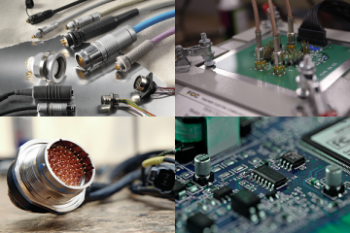 Salvo Electronics & Assembly is a value-added reseller of electronics and electro-optics to the security, defense, and aviation markets. Specializing in prototype, catalog, and obsolete devices, augmented by a full suite of manufacturing capabilities including custom cable assemblies, PCB design & production, comprehensive testing and tape, reel, dry-bake, and packaging services, these value-added offerings allow customers to get better products to market faster while focusing their in-house engineering efforts on their core value proposition.
Salvo Electronics maintains a strategic alliance with Salvo Technologies to create a vertically integrated technology design and manufacturing house capable of developing and delivering a broad range of innovative solutions to the global marketplace. This gives our customers access to best-in-class products and customized solutions through an informed, energetic salesforce with deep domain expertise. Located in the headquarters facility of Salvo Technologies, Salvo Electronics provides input and customer feedback to Salvo Technologies divisions like Salvo Defense, Salvo Electro-Optics, and 4D Tactical for product development and manufacturing. At the same time, the close proximity to manufacturing gives the team unique insight into the production processes, quality control, and delivery times of the products we sell.
Salvo Electro-Optics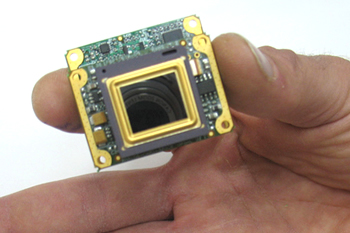 Salvo Electro-Optics (Salvo EO) specializes in the design and fabrication of optical and electro-optical components and assemblies. Their products range from fire-control optics and telescopic assemblies to range finders. In addition, Salvo EO stocks standard and custom lenses for markets such as security and defense, medical, semiconductor, industrial, and science and technology. The company also supplies laser gain media and nonlinear crystals.
Salvo Electro-Optics fabricate a full range of optical components, including beamsplitters, filters, output couplers, and etalons, as well as laser gain media and nonlinear crystals. Salvo EO also offers assembly services, freeing up tier-one contractors to focus on design and integration.
At the heart of Salvo EO is a team of qualified engineers with broad expertise in the fields of optical, electrical, and mechanical design. This enables them to understand the rigorous tolerances needed for high-precision scopes and assemblies, and solve the trickiest problems. As part of the Salvo Technologies group of companies, Salvo EO can access the engineering capabilities of Salvo Defense and Salvo Coatings to customize systems to achieve design goals. At the same time, it can also leverage the volume production capabilities of Salvo Coatings and the electronics expertise of Salvo Electronics to support its supply chain, and Cross and Hunt Distributing Co. LLC (HDC) to distribute its products around the globe.
With fabrication and R&D facilities in the US, plus support at the DaeHwa, Korea facility, Salvo EO is ISO 9001 and AS9100 registered.
Next Phase Optics (NPO)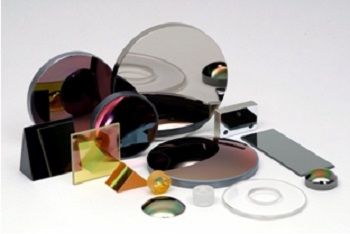 Next Phase Optics was formerly known as Florida High Tech Optics, a small optics manufacturing company in Bradenton, Florida. The business was established in 1995 and served the defense, aerospace, industrial and medical industries. Known for its superior customer service and quality craftsmanship Florida High Tech Optics quickly became a supplier of choice for many prime contractors. Specializing in quick turn modifications of COT's optics this niche company built an impressive list of accomplishments including the 2009 L3 Supplier Award.
Florida High Tech was purchased in 2014 by recently formed Next Phase Optics. From the very start the synergies between Next Phase Optics technical staff and Florida High Tech were obvious and quickly the expanded capabilities began to show promise. Now, in addition to the quick turn modification of COT's optics, NPO utilized its experienced technical staff to create customer specific processes including ultra-low sub surface damage optical fabrication techniques, optical blanks and blanking services, no bond line optical assemblies and super polished surfaces. Salvo Technologies, a customer of NPO utilizing these processes, decided to acquire NPO in April 2015 to become more vertically integrated and secure these processes for internal product lines.
NPO is now a fully owned subsidiary of Salvo Technologies, Inc., a leading technology-based private equity firm. NPO will maintain its identity and report in through financially through Salvo EO. Customers will ultimately experience a seamless transition. In fact the added breadth of products within Salvo Technologies will allow NPO to service its customers with even more products. Salvo Technologies portfolio encompasses five other divisions with deep domain expertise in security, defense, and consumer technologies.
Salvo Defense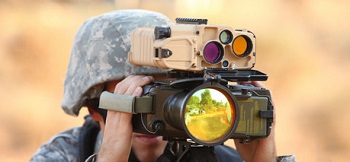 Established in 2012, Salvo Defense is a full service contract designer and manufacturer of personal protective equipment (PPE) and electro-optic components as well as sensing and imaging platforms with a focus on multispectral systems. The company produces high-end equipment and gear for military and police forces, with an emphasis on innovative materials and designs that solve problems others can't.
Salvo Defense functions as the design and R&D arm of the Salvo Technologies, Inc. group of companies. Next to its deep well of engineering talent, perhaps the company's biggest strength is its ability to draw on the skills and production capabilities of its sister business units like Salvo Coatings for thin- and thick-films, Salvo EO to build optical assemblies, and 4D Tactical to test pilot production of new PPE. It can also leverage the sales organizations of the other business units to conceptualize new products and beta test with customers, and to provide global distribution of the result. All products are manufactured in the United States, in an ISO 9001 and AS9100 certified facility.
4D Tactical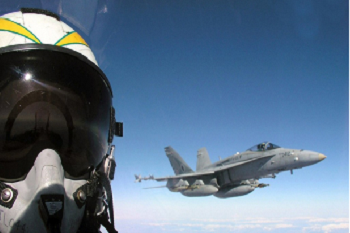 4D Tactical specializes in the design and manufacture of personal protective equipment (PPE) such as retrofit helmet padding, blast- and mine-resistant seating solutions, and improved individual body-armor systems and riot gear. Serving end-users ranging from soldiers to bull riders, its offerings encompass direct drop-in replacements, custom configurations, and private-labeled turnkey products for leading PPE manufacturers. Company principals have more than 20 years of experience developing best-in-class PPE for US DoD and law enforcement. In recent years, 4D Tactical has expanded its footprint into markets as varied as medical, construction, and professional athletics.
As a member of the Salvo Technologies, Inc. group of companies, 4D Tactical has access to the technology and production capabilities of its sister divisions such as Salvo Defense, and the global distribution organization of Hunt Distributing Co. (HDC). All products are manufactured in the United States, in an ISO 9001 and AS9100 certified facility.
Shepherd Scopes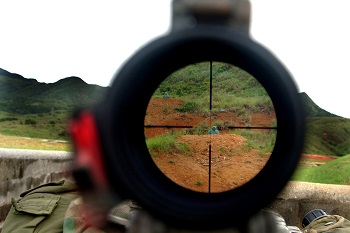 In 1979 while in a sound sleep, Dan Shepherd dreamt he was hunting deer. He looked into his scope to check its' zero and saw that there was a bright light dead center of the scope and another star like light at about ten o'clock high. He turned a dial on the scope and the light at 10 o'clock began to move toward the light in the center of the scope. He kept turning the dial until both lights were aligned in the center of the sight picture. He knew the scope was re-zeroed! When he awoke the next day he could not get that dream out of his head and by 1983 the Shepherd Dual Reticle Scope was on the market.
The scope was developed by taking the best features of the German system and combining them with those of the American system. The Japanese came into the picture because their lenses tested to be superior to even the German lenses. As Dan pursued his study of scopes and developed his Dual Reticle system he discovered some amazing things that could be done that would soon obsolete the present scopes on the market and revolutionize the design of rifle scopes and reticles.
The dual reticle range finding fire control optics work through all powers. In addition each reticle monitors the other and tells the shooter if anything inside the scope has moved. Once zeroed, the reticles will stay aligned with each other unless something inside the scope moves. That means that as long as those two reticles are in alignment the interior of the scope is on the money. You now know where to look if groups began to spread or shots are missed. Look at the base, ammo, barrel bedding, etc. Because if the scope reticles are still in alignment the scope is still zeroed. Shepherd is truly the most reliable scope in the world.
Salvo Coatings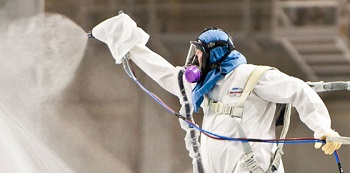 A member of Salvo Technologies, Inc. family of companies, Salvo Coatings is a boutique coating firm that specializes in custom formulations for industrial, medical, and military applications. It offers a broad product line of thick-film and thin-film coatings ranging from anti-reflection treatments for lenses to anti-corrosion lubricants for the metal forming industry. Salvo Coatings was formed with the specific purpose of advancing coating technologies across industries by leveraging an experienced staff with a variety of coating backgrounds. The company develops new coatings for prototype and preliminary designs, while fine-tuning existing coating formulations and fabrication processes to enhance performance and durability, and decrease costs.
Off-shore production capabilities enable Salvo Coatings to operate with competitive pricing and strict compliance to specifications, at a capacity in the millions of gallons annually.On-shore manufacturing partners allow the organization to produce small volumes close to the facilities of domestic customers, reducing shipping costs and lead times. Meanwhile, comprehensive in-house capabilities including design and testing allow engineering staff members to measure and record data first-hand to guide researchand deliver optimized products that exceed customer expectations.
Salvo Coatings draws on its sister organizations like Salvo EO and Salvo Defense to better understand the needs of its customer base. At the same time, it also provides design, prototyping, test, and production-scale manufacturing of coatings for all of the organizations within Salvo Technologies. Its US facility is ISO 9001 and AS9100 registered facility