Salvo Electronics is a leading manufacturer of custom cable assemblies, wire harnesses and electromechanical assemblies.                     Request Quote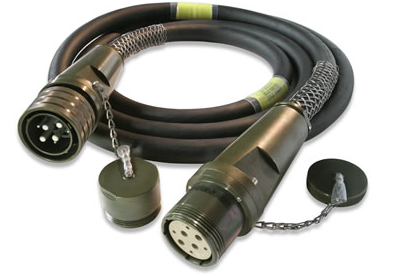 High Reliability Military, Aerospace, Medical, Industrial & Commercial Applications

AC Power Cords – Ethernet Cables – Network Cables – RF Cable Assemblies

Semi-Rigid Cable Assemblies for RF Applications

Audio Cables – Video Cables – RCA Cables

Ribbon Cables – IDC Cables – Computer Cables – USB Cables

D-Sub Assemblies – HDMI Cable Assemblies

Specialized Cables – DC Power Cords

Energy & Lighting Cables – Environmental Equipment

Transportation – Off Highway Vehicles – Test & Measurement Applications

Custom Designs to your Specifications – Engineering Support

Quick Turn for Prototype and Production Quantities
Wire and cable solutions for applications ranging from Commercial to High-Reliability Military and Aerospace.
Multi Fiber Cables, Patch Cables, and Other Fiber Optics – Proudly made in the USA.                                                                                             Request Quote
Fiber Optic Patch Cables (including Armored)

Multi Fiber Cables

Fiber Optic Attenuators, Adapters, Splitters & Pigtails

Fiber Network Cables

Fiber Optic Loopbacks

Fiber Optic Fan Out Cable Assemblies

Fiber Optic Mode Conditioning Cables

Single Mode Duplex Fiber Optic Patch Cables

Multimode Duplex Fiber Optic Patch Cables
Fast quotes and quick-turn manufacturing – small quantity to full production.
Cat5e, Cat6 and Cat6a patch cables used for Ethernet cabling. Shielded connectors, standard bubble boot, and crossover types.            Request Quote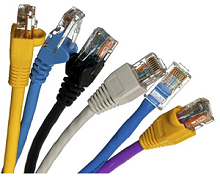 Cat5e and Cat6 Patch Cables used for network cabling, includes s

nagless, USA-made.

Booted, non-booted, shielded, crossover, and value packs.

Cat 6a Shielded Patch Cables used for network cabling includes snagless, USA-made.

Fast speed (500 MHz) over longer distances, with notable reduction in Alien Cross-Talk (AXT).

Booted and overmolded options available.

Inventory Solutions Provider for 'Just In Time' deliveries on your schedule!
Cable networking and communication solutions for all applications including Transportation and Shipboard.
Cat7 network cabling for 1000BASE-T (Gigabit Ethernet, or GbE) and 10GBASE-T (10-Gigabit Ethernet, or 10 GbE) networks.                       Request Quote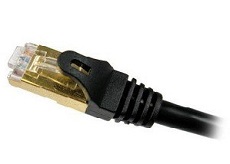 Provides performance of up to 600 MHz  (1000 MHz for the Cat-7a, or Augmented Category 7 standard).

Can be used up to a maximum length of 100 meters.

Screen Shielded Twisted Pair (SSTP) or Screened Foiled Twisted Pair (SFTP) wiring almost completely eliminates alien crosstalk while significantly improving noise resistance.
Cat7 cabling has a 15-year lifecycle (compared to estimated 10-year lifecycles for Cat 5e and Cat 6), which helps improve its overall return on investment (ROI).